GGG Spotlight: Appointed Gift Set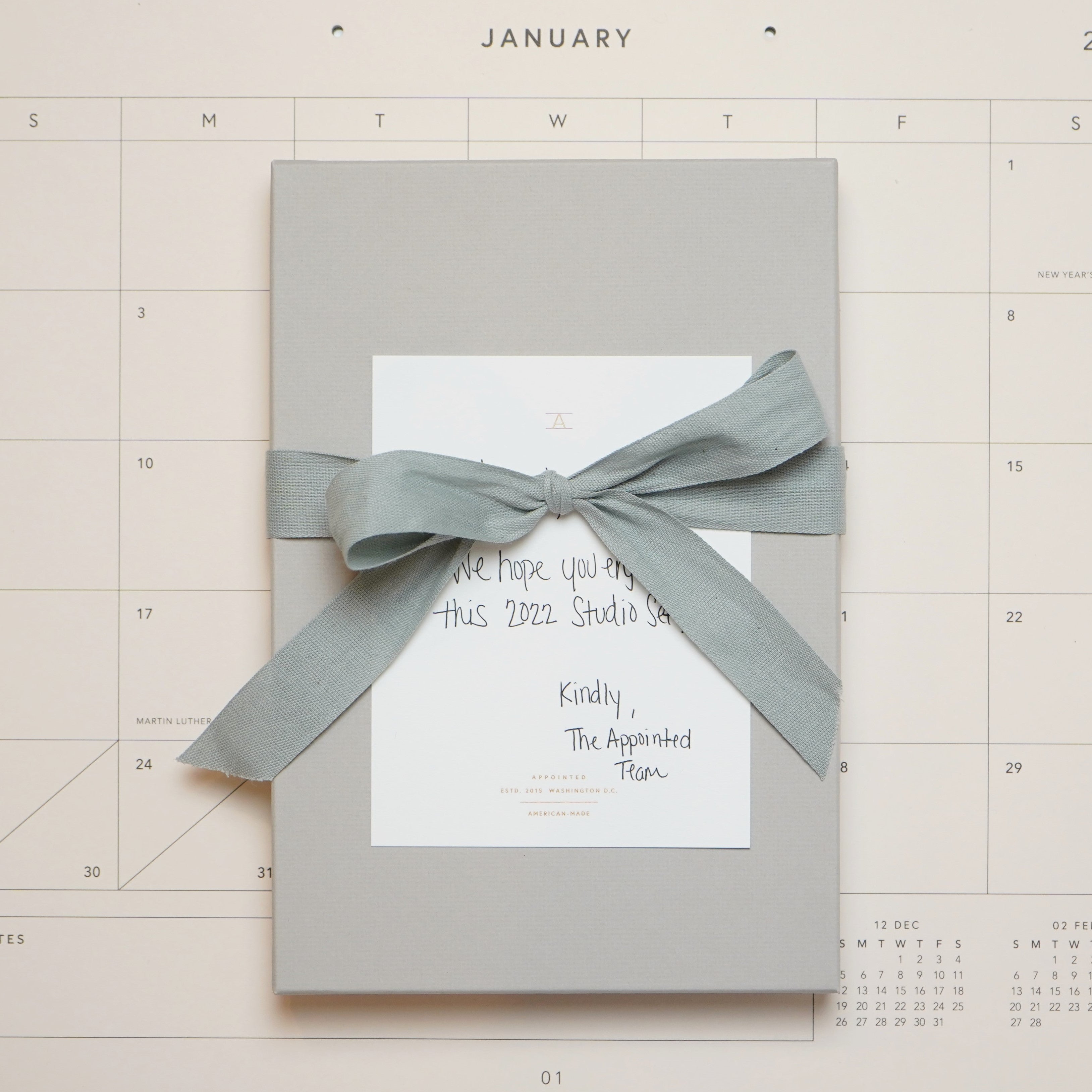 Looking for a professional and polished end-of-the-year gift for your client, office mates or favorite teacher? Enter Appointed stationery. This clean and sophisticated stationery brand has a handful of gift sets (at various price points) perfect for sending directly to your recipient's address. Full packaging details below! 
 

Arrival

Your gift arrives within a standard kraft shipping box. 

 

Inside the Box

Inside the contents appear alongside a packaging slip. Your gift message appears on the packaging slip. 

 

Hand Written Note

In addition to your message appearing on the packaging slip, it will also be hand written on a notecard once your recipient unwraps the contents. 

 

 

The Contents

The complete gift! The gift set shown features a calendar, set of notecards, set of adhesive notes, pencil and pencil sharpener.