Alexandra Macon, Founder of Over The Moon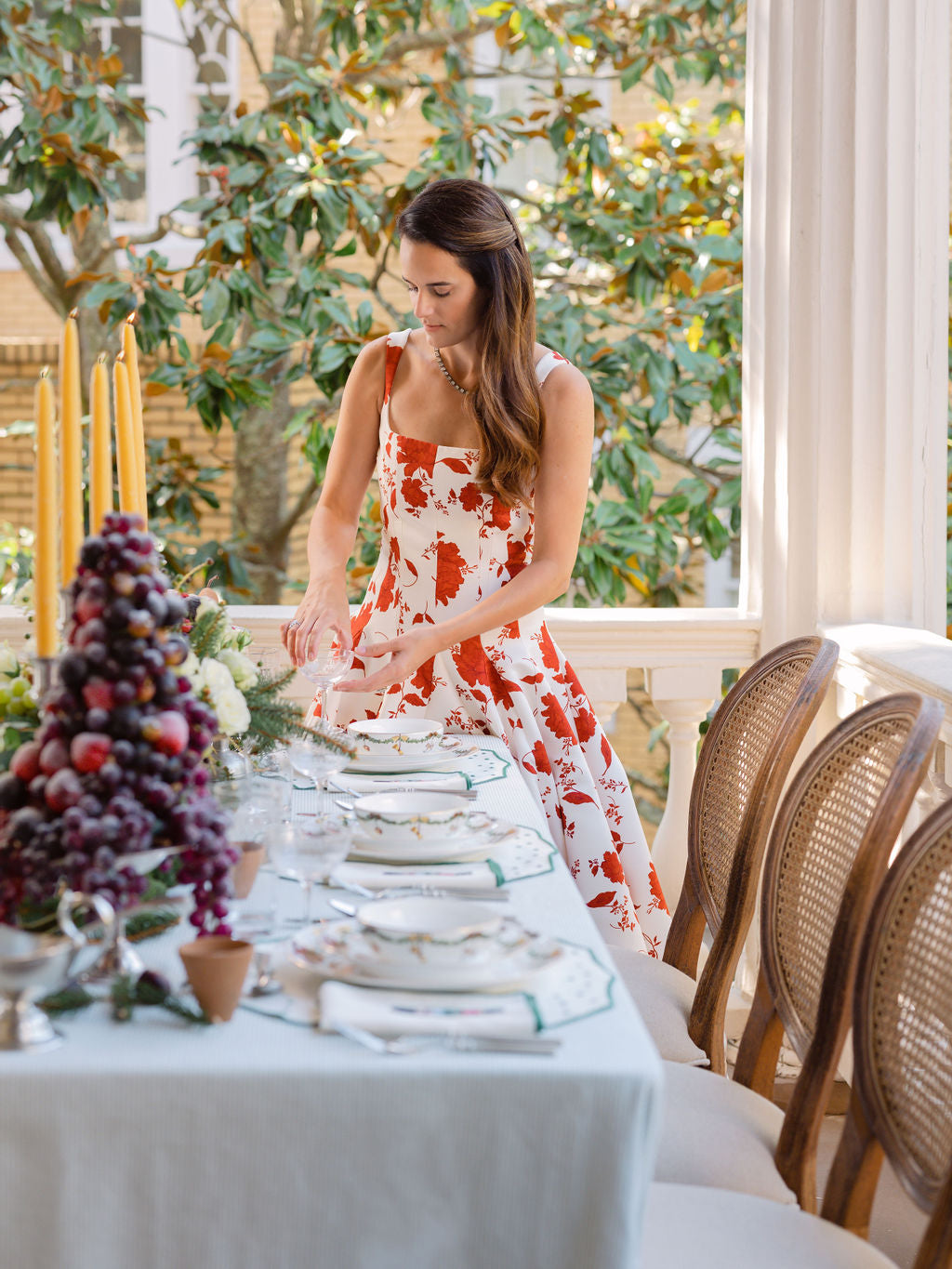 Over The Moon launched in 2015 as a source for authentic, fashionable, and informative wedding inspiration—with a focus on real love stories as told by the couples. With that as the foundation, Over The Moon created a trusted brand with credibility built on years of inspirational content and unparalleled access that's resulted in a growing, engaged following.  In 2020, Over The Moon debuted an e-commerce platform. Today, it's a destination for discovery with more than 150 brands and niche artisans, plus exclusive product collaborations and capsule collections.
Alexandra Macron has been at the helm of OTM since its infancy. Her knowledge of the wedding industry is in a class of its own, as in addition to OTM, she is the editorial lead at Vogue covering weddings.
Picks From 
Over the Moon...
 

These candles, by MJ Tablescapes, are a new addition to Over The Moon, and I love them. Flowers from the Over The Moon logo have been incorporated into the hand-painted design, and you can personalize them with the recipients initials, making them an extra special gift. 

 

We came up with the idea for this Champagne bowl after seeing how much our customers loved our Champagne bucket. The bowl is the bucket, but it can fit more bottles.

 

This sweet treat is pretty much the best tasting thing you can receive by mail. I gift it all the time, and people always want to know where it's from and how they can order more.

 

 

I haven't given these stunning sapphire earrings as a gift yet, but this is certainly a pair I would love to receive. Hint, hint!

 

I recently got my husband a Jura coffee maker for our anniversary, and he is obsessed with it. The milk cooler is an extra accessory for the Jura that will make for the perfect stocking stuffer this Christmas.
 

In the early 19th century, stirrup cups were originally used as a vessel to hold a drink offered to a person on horseback. Now, they're a unique and decorative gift, and I love giving them to friends and family members so they can start a collection. 

 

These Josephine Dessine plates are quirky and cute—a creative gift for anyone who works in the chiffon trenches.

 

This baby blanket is soft, sensible, and accented with beautiful embroidery—it's a lovely keepsake and a go-to gift for me whenever I need to give new parents a present.