Mirta de Gisbert, Founder Mirta de Gisbert Jewelry Consulting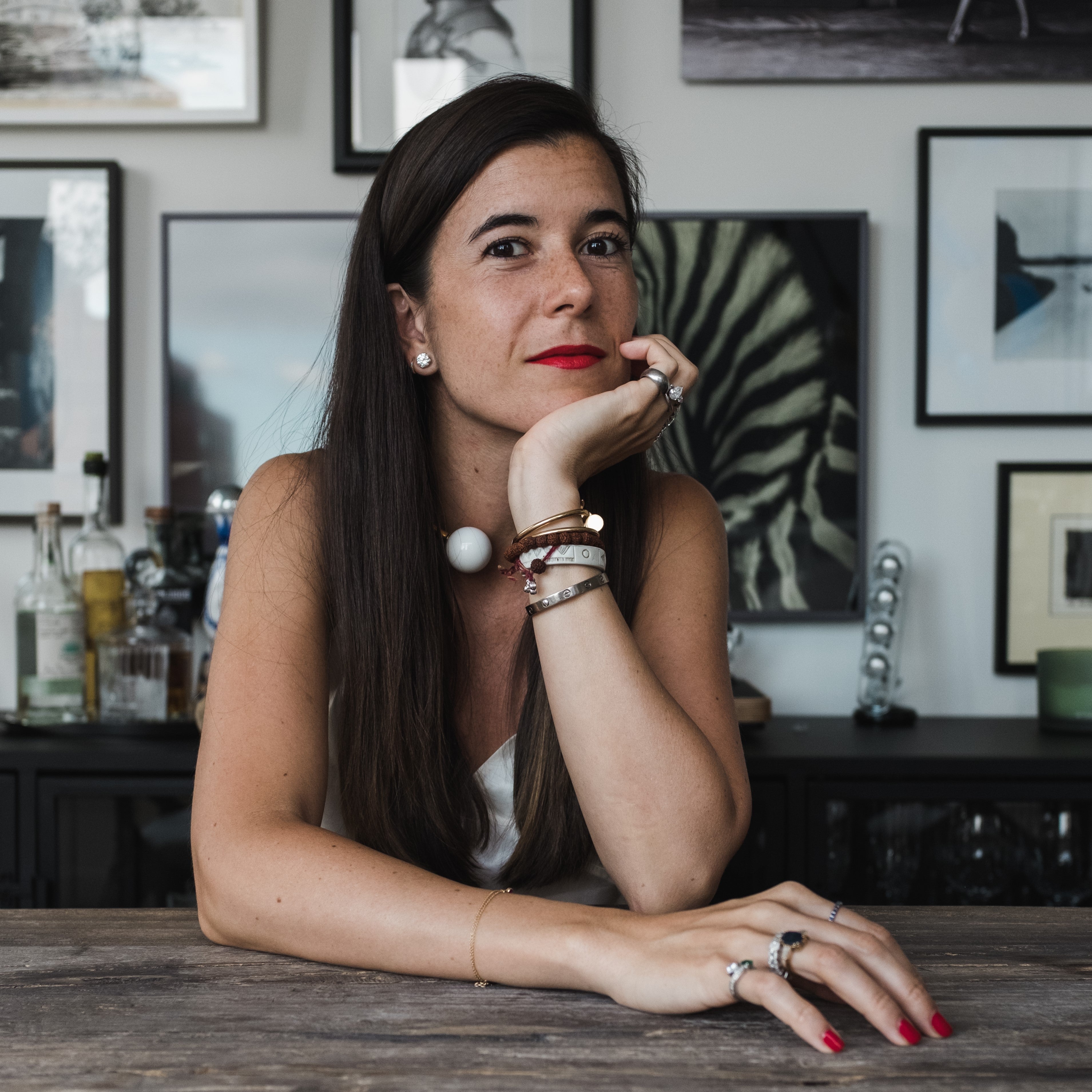 What's a product category often on a giftee's most wanted list? Answer: Jewelry!!!!  
However, while there is no denying the power of creating lasting connections and memories through jewelry gifting, the purchasing process is anything but easy. Firstly, there are thousands of jewelry brands out there...where to go? Then there's the process of figuring out what fits with his/her personal style and current assortment. And finally, there's that constant value proposition fear... is this quality really worth the price I'm about to pay?
Enter Mirta de Gisbert. Mirta launched her jewelry consulting company to shift public perception that purchasing jewelry is overwhelming and always requires a significant investment. 
Mirta's love for jewelry began at a very young age. As a child growing up between Spain, France and South Africa she would anxiously await the moments she could touch, feel and try on her mother's jewelry while revisiting the origin and story behind each piece. Mirta has been exposed to a variety of gems, designs and traditions resulting in both a fascination and appreciation for the symbolism, cultural significance and sentimentalism in jewelry. You could always find her speaking to the jewelry vendors at African flea markets and with every new country she has visited, she has strived to acquire a deeper jewelry knowledge. Her goal is to share this with her clients. She loves the emotions jewelry evokes and the stories it tells. It is a form of self-expression for her. Jewelry is a wearable and tangible memory.
As a GIA graduate gemologist, curator and jewelry stylist, her mission is to excite and empower her clients by showing them how to maximize the 4Cs to get the best quality and value as well as discover new jewelry designers and styles. In an industry where transparency isn't always common, she promises to provide absolute objectivity and ensure they get exactly what they are looking for, without any compromises. Through the intrinsic storytelling power of jewelry, her vision is to create connections, bring joy and uplift her clients with pieces that truly resonate with them.
Mirta holds a B.S. in International Business and Marketing from Georgetown University's McDonough School of Business and a Graduate Gemology (G.G.) degree from the Gemological Institute of America (GIA). Prior to launching her company, she lived in Johannesburg, Madrid, Washington, D.C., London and San Francisco where she worked at Edelman and Sotheby's in addition to a variety of fashion and jewelry houses including Burberry, Jessica McCormack and Paula Mendoza.
Needless to say we are THRILLED to have Mirta join GGG as a contributor, specializing in the jewelry category. She will periodically be sharing some of her favorite gifting recommendations via authored blog posts. She can also be contacted for hire via GGG's contact us form or directly through www.MirtadeGisbert.com.
Some of Mirta's Favorite Gifts
...

 

Mother Daughter Bracelets

These bracelets are an incredibly versatile gift and while dainty and small, can carry a lot of meaning. I gifted the mother daughter ruby and gold bracelets to my mom and I also ordered a bespoke white gold and sapphire bracelet for my sister-in-law, to serve as her something blue on her wedding day. You can choose the stone to represent a birthstone, favorite color or favorite gemstone. 

 

Pearls by Mizuki

I love anything by Mizuki – her take on pearls is modern yet timeless and it allows you to wear her designs as everyday pieces as well as when you want to elevate an outfit. I have a particular weak spot for her Baroque pearl pieces such as this necklace.

 

Statement/Everyday Ring

Rings to me are like wearing shoes – you don't leave the house without them. They make me feel dressed and confident. I especially love stacking two of these Oli rings by Daphine to create a clean and bold look that can be worn every day or if you're used to more delicate pieces, as a statement look.

 

 

Statement Earrings

I love a 2-in-1 piece especially when you get a pair of gold hoops and statement earrings in one – you can remove the floral charms to wear these earrings as hoops. One thing I look for in statement earrings is for them to be lightweight and Laura Lombardi's pieces are exactly that. These earrings make a great gift as you're essentially giving two pairs of earrings!