Elisabeth Holder Raberin, President of Ladurée North America and Innovation Director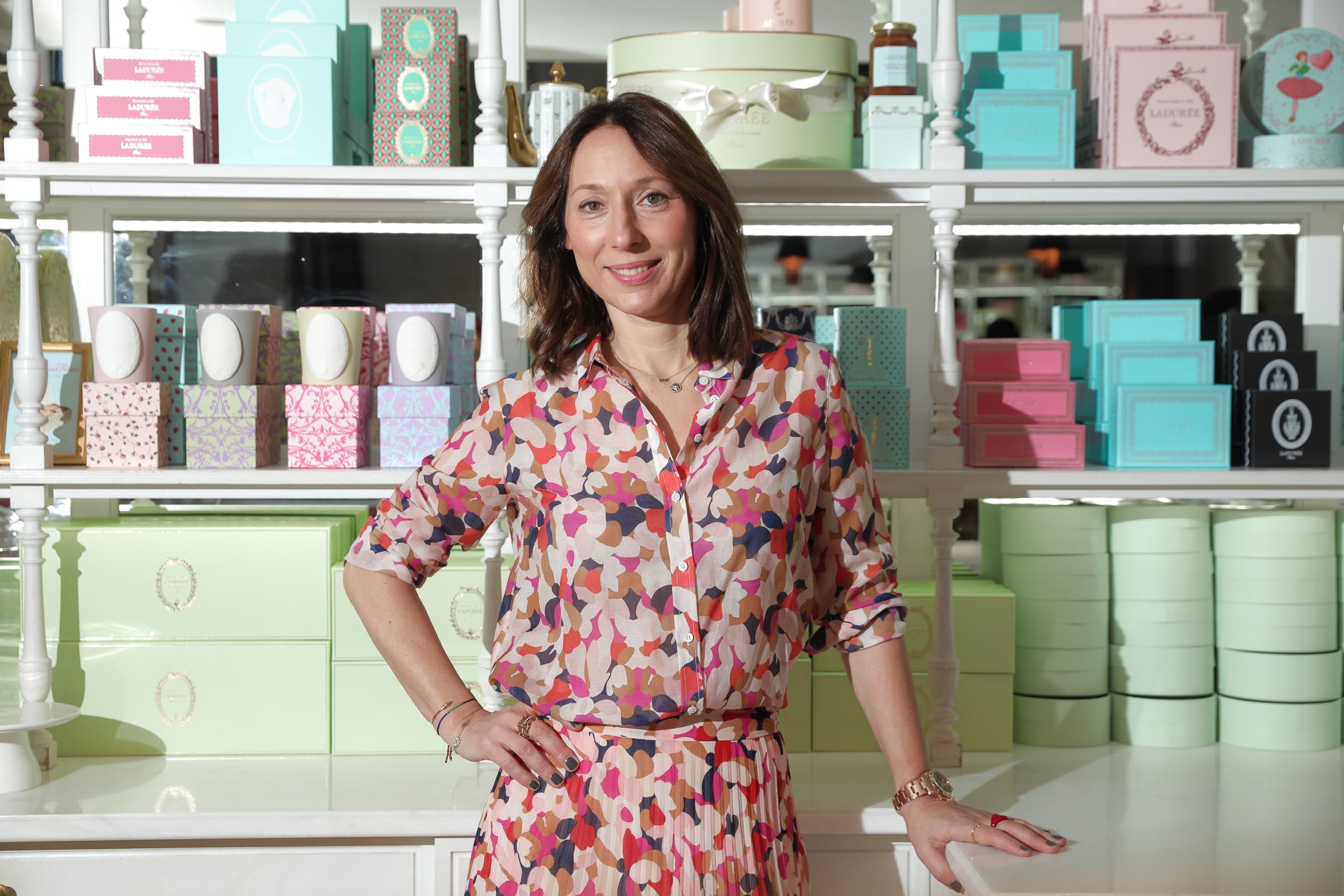 Our next guest gift-spotter hails from a gifting brand that needs no introduction, Ladurée! From party favors to pick-me-up gifts, Ladurée treats bring joy and beauty to just about any occasion and Elisabeth Holder Raberin is one of the key players behind it all. Elisabeth is President of Ladurée North America and Innovation Director. She is responsible for the brands North America business development, partnerships, and operations alongside her husband, Pierre-Antoine Raberin. Elisabeth has been part owner with her family since the purchase of the brand in 1996. 
A graduate of the European Business School in Paris, Elisabeth began her career in luxury fashion, working with Hermés, Ralph Lauren, and Et Vous and their European and American markets. In 2004, she joined her family's business, Groupe Holder, Ladurée's parent company, as Brand Director.
Elisabeth relocated to New York City with her family in 2011 to oversee the opening of Ladurée's first boutique on Madison Avenue. In February 2014, Ladurée SoHo opened its doors, a full-service restaurant and Tea Room that serves as the US Flagship. Ladurée has since expanded to Miami, Los Angeles, and Washington D.C. 
Below you will find some of Elisabeth's favorite gifting picks in and outside of the Ladurée line. Some of these picks are also scattered across the site as you browse various gifting permutations. 
Elisabeth's Picks From Ladur

é

e...
And Outside

Ladur

é

e

...
Outside of Ladurée I enjoy gifting products from Package Free Shop. These products help educate my friends on how to take care of the planet. I also enjoy gifting books because they are beautiful objects and you can really customize your selections. My personal favorites are Taschen, Assouline and Rizzoli. 

   
Gifting is sharing so I love to gift my friends and family with special moments such as a dinner, a day or an evening. This can be a great way to spend some quality time with a beloved friend and have him/her discover something. Other items include my favorite beauty products from brands such as Caudalie, Bastide and Darphin. I also enjoy giving plants or trees instead of bouquets because they are timeless and lasting.