Kate Stewart, Founder of Bauble Stockings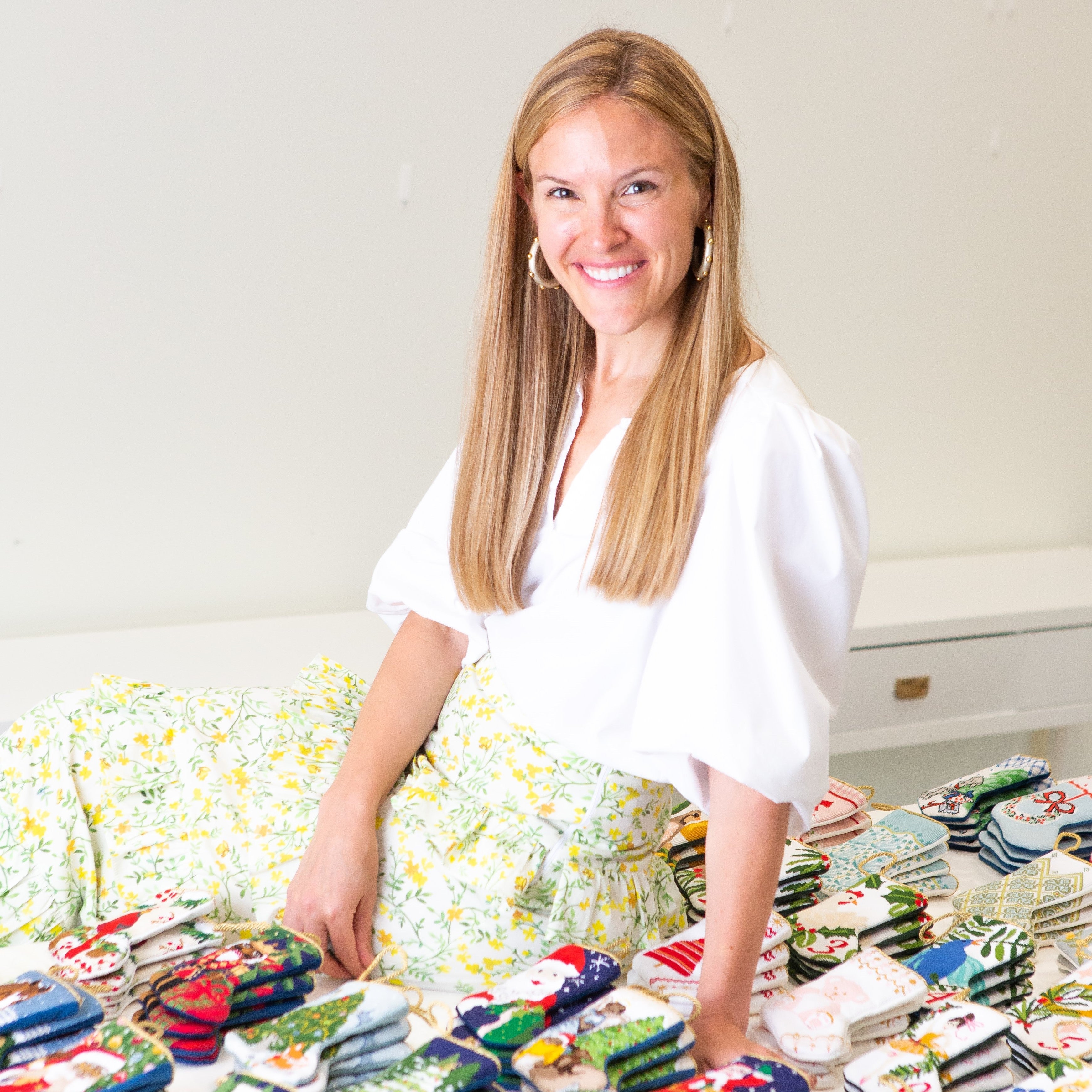 Based on founder Kate Stewart's family tradition, Bauble Stockings are meant to hold, or contain a clue to, each family member's final gift of Christmas. Not necessarily the most expensive gift, but the most thoughtful gift, and the one that makes the recipient feel especially loved.
Kids love Bauble Stockings because they usually lead to a scavenger hunt in finding their last gift, and parents love the tradition because the gift is from them, not Santa Claus. Additionally, it's really special when kids work with each parent to come up with the perfect gift for mom or dad. 
Kate based the company on memories shopping with her dad and two brothers for a gift to say "thank you" to her mom for all the work she'd done to keep her family together throughout the year.
 

While Bauble Stockings come in a variety of colors and themes, this best selling stocking is a great place to start for the first time buyer a little overwhelmed!  

 

This Lily of the Valley stocking is a great choice for the recipient planning a wedding in 2023.

 

I love the idea of gifting this stocking to a new baby, or an expecting mom.

 

 

This "Luck be a Lady" stocking by Nicky Hilton is a fun choice for just about anyone, but especially someone that is about to embark on an exciting new adventure. While proceeds from every Bauble Stocking contribute to the Joan Rose foundation in Jacmel, Haiti, this particular stocking dontates an additional 10% of profits to Animal Haven.
 

Honey + Hank's tea towel is the perfect gift for anyone (Reese Witherspoon even has their pillows in this pattern in her home!) I really love this colorway and think it works in most kitchens. And of course, the art is by Honey + Hank's founder Jenny Smiley. 

 

Heirloomed creates the most beautiful scents that are subtle and elegant. Each of their hand poured candles are handmade by their team in Atlanta, GA.

 

I love Helmsie's cup sets for all families with young kids (I'd say 4 and under). My children still love to cheers with our matching mug sets! The artwork is adorable and was created by Helmsie's co-founder and artist, Karla Pruitt.

 

 

The Turtle Dove collection by Fig and Dove is a beautiful sentiment. A symbol of love and devotion, it's believed that turtle doves stay together for a lifetime. Whether it's for your best friend, a newlywed couple, or a newly crowned "big brother" or "big sister" this is a gorgeous gift.