Aerin Lauder, Founder of AERIN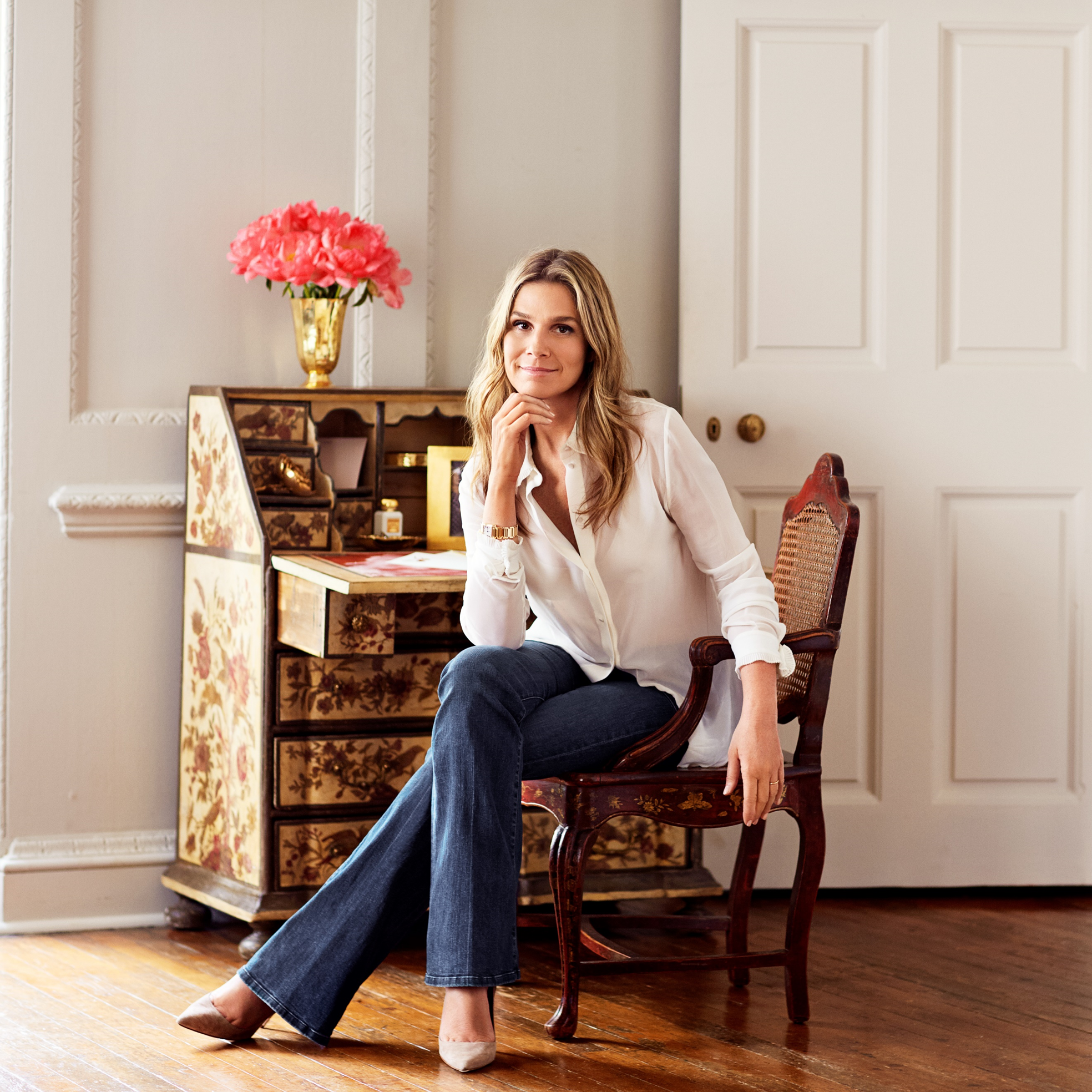 We could not be more excited to have designer, philanthropist, modern style icon, and working mother of two, Aerin Lauder, as our next guest gift spotter! 
A graduate of the University of Pennsylvania's Annenberg School of Communications, Lauder began her career at Estée Lauder in 1992 where she held various executive roles before launching her namesake brand in the fall of 2012. Today, in addition to her work at AERIN, Lauder also maintains her role as Estée Lauder's Style and Image Director.
Aerin's elegant, effortless aesthetic is a reflection of her unique upbringing. As she says, "Beauty is my heritage, but home and accessories are my passion. There was an opportunity in the market for a lifestyle brand based on feminine, modern and effortless products with strong heritage. I decided to launch AERIN and make the whole concept of beauty part of the way we live today."
Based on the premise that living beautifully should be effortless, AERIN develops curated collections in the worlds of beauty, fashion accessories, and home décor. With a passion for art, travel, fashion, and design, Aerin's own lifestyle serves as a focal point of inspiration for the brand. Classic, but always with a modern point of view, every piece is created to make life more beautiful, with a sense of ease and refinement. 
Aerin is also a dedicated philanthropist. She is passionate about her work with The Breast Cancer Research Foundation and an active board member of the Education Committee for the Board of Trustees at The Metropolitan Museum of Art, International Council of the Museum of Modern Art, Foundation for Art & Preservation in Embassies, and Gods Love We Deliver. Aerin was presented with the Golden Heart Award for Lifetime Achievement at the 2013 God's Love We Deliver Golden Heart Awards.
Below you will find some of Aerin's picks in and outside the AERIN line. Some of these picks are also scattered throughout the site as you browse various gifting permutations!  
Picks From 
 

There is nothing better than beautiful picture frames filled with special memories throughout the home. They're my favorite gift to give and receive. I love the modern touch to this classic frame. 

 

Our new Shagreen Game Table is perfect for cozy nights at home. With checkers, chess and backgammon, it's definitely something for the whole family to enjoy.

 

I absolutely love flowers of any kind, especially flowers that will last forever. The Diane James faux floral bundles in our beautiful AERIN vases make the perfect gift to brighten up someone's home.

 

 

Ambrette de Noir is our newest premier fragrance and includes handpicked Rose Petals, Freesia and Orange Flowers blended with Ambrette and Tonka. It's a warm and cozy scent that is perfect for the season. I believe in a wardrobe of fragrances and that a woman can never have too many.

 

I always love gifting candles. They are the perfect accessory to create an inviting atmosphere. I think that candles are especially meaningful because you can pick a scent that is specific to that person, their home or the time of year.
 

My new book Entertaining Beautifully shares some of my best kept entertaining secrets and my favorite ways to make the most of special moments at home. Now that we are all spending so much time in our homes, the concept of entertaining in small groups is more relevant than ever.The book is segmented by season and filled with beautiful imagery from some of my favorite events. 

 

My grandmother, Estee, always used to say that everything can be beautiful if you take the time. Even if you're preparing tea for yourself, it's important to make that moment feel special with a beautiful tea set.

 

I recently discovered Leret Leret who makes pretty, limited-edition cashmere sweaters. They are the perfect gift. I also added custom embroidery to each one, which always makes a gift feel even more thoughtful. Personalization is the most meaningful finishing touch.

 

 

I think that interesting coffee table books make the best gifts, especially from Assouline. I love choosing books that are curated to the interests of the person I am gifting. They look great as decorative accessories and provide a ton of inspiration from the comfort of your own home.