Alice Edwards, Founder of Memo Press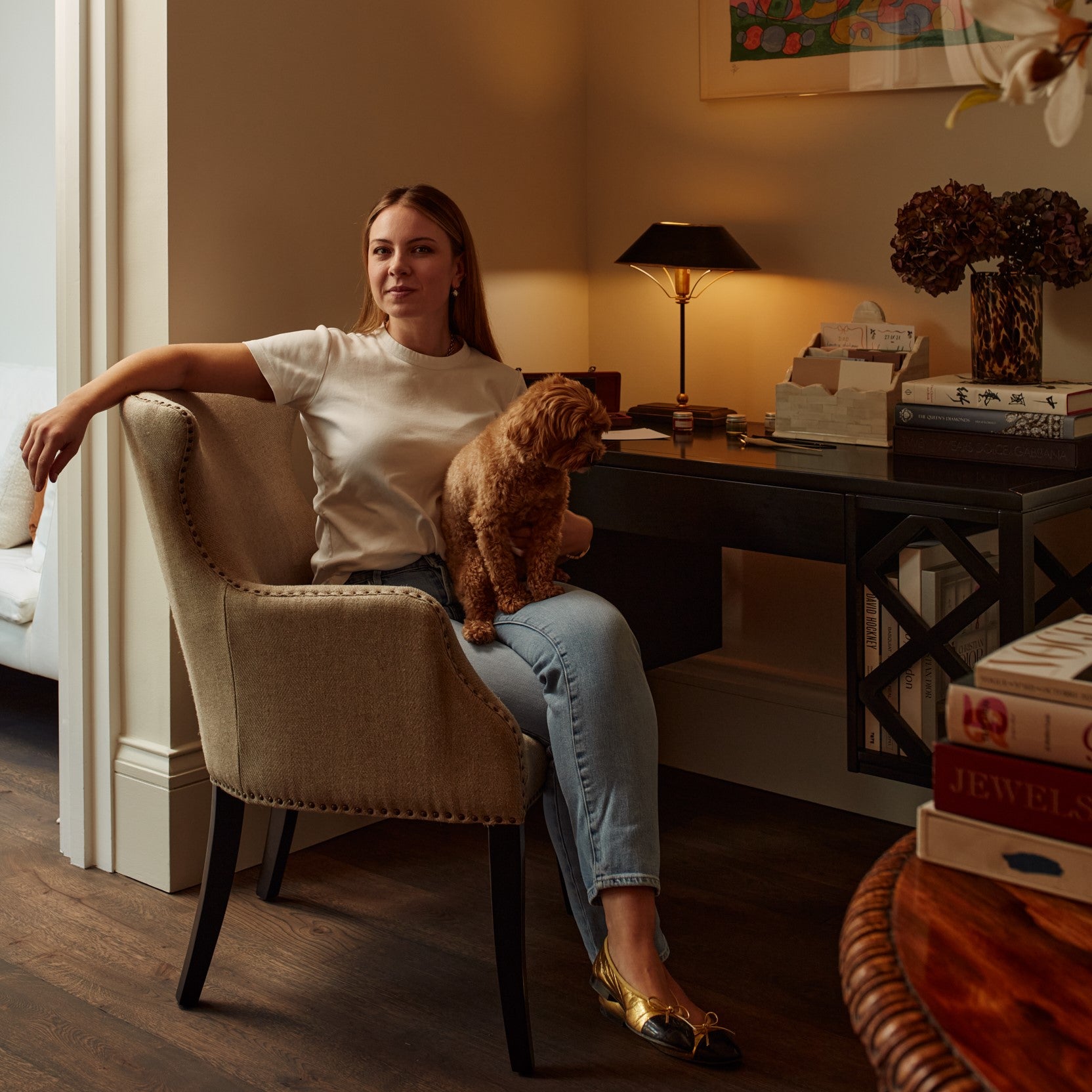 Image courtesy of OKA   
Founded by former Sunday Times Style jewelry editor, Alice Edwards, with a vision to make stationery as beautiful as it is accessible. Years of searching for the perfect paper and cards (and several pay cheques later) had presented Alice with two dilemmas: traditional, high quality stationers often required large orders for anything personalised; and the lack of decent greetings cards.
The solution? To create her own: illustrating plain pieces of card with delicate watercolours and hand-drawn sketches, or personalising them with her initials. As friends and family began to request their own bespoke writing materials, an idea began to form.
Many months of research and plenty of calligraphy practice later, and Memo was born: beautifully thick writing paper and note cards, with matching or contrasting envelopes, as chosen by you. Personalised by hand, they arrive in packs of ten - so you can find joy in a fresh colour way or design when the mood strikes you. Together, of course, with timeless greeting cards for every occasion.
In an age where communication is more transient than ever, Memo is designed to elevate the art of putting pen to paper. 
 

Bow note cards. I have a lifelong love of bows, and this year Memo Press finally launched Bow Note Cards. At the moment my favourite colour combination is Oat note cards with Gold bows and Scarlet envelopes, there's something perfectly festive about them. 

 

Monogrammed writing paper in Lake. I often love using writing paper (rather than note cards) and think it makes a fabulous present too. There's nothing chicer than a simple monogramme, and each one is calligraphed by hand.

 

Quote card. I love a good quote, they're inspirational and often give you the motivation you need when your own words fail. These are made to order and can be personalized with anything that speaks to you and are perfect for framing too. ..

 

 

Christmas Cards. Each one of our cards is printed from one of my watercolour illustrations. I know I shouldn't have favourites but our festive collection might well be it.
 

I really do love bows, these velvet ones by Amanda Woodward Brown x Papouelli are so thick and oversized. Monogrammed or perfectly plain they make a wonderful stocking filler or gift. 

 

In my previous life as a Jewellery Editor I got to know Georgina Boyce, she's made several pieces for me over the years & this necklace is probably my favourite of all. It's so delicate it looks as if the diamond is floating, it's the dream gift.

 

I have a few pieces by Curio, their hand blown glass is truly exquisite. I love these Pebble stacks in moss, and I think they make a wonderful present.

 

 

Matching Christmas outfits for my children. My son is five and my daughter is seven and for the past two Christmas Eves they've worn matching monogrammed PJs from Pepa & Co. (There's a picture on my IG of last year). They're beautifully made, timeless and super festive.