Joey Wölffer, Co-owner of Wölffer Estate Vineyard & Founder of Joey Wölffer Boutique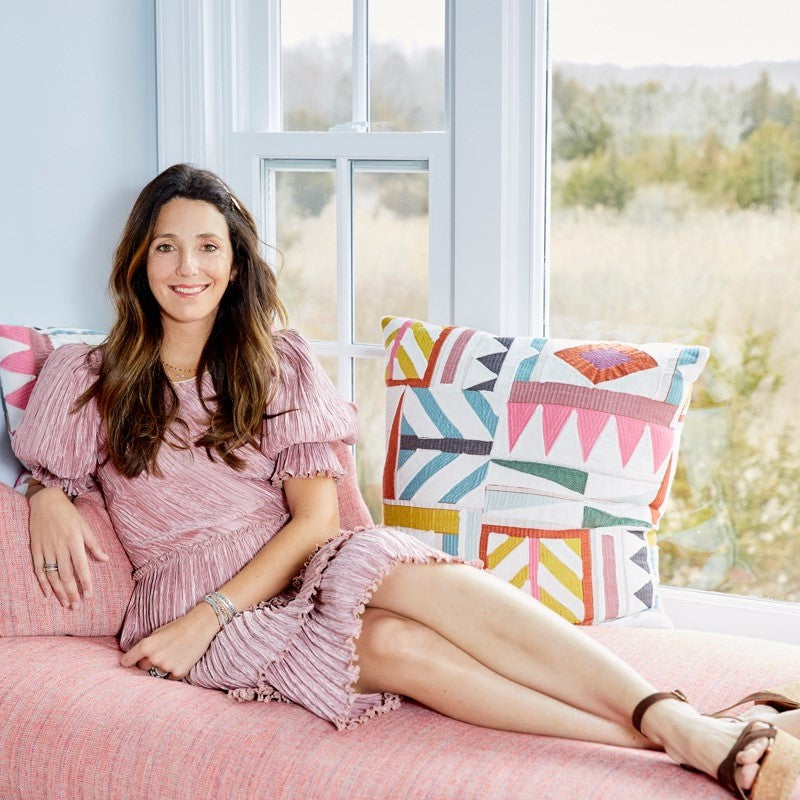 A native New Yorker, Joey Wölffer is the co-owner of Wölffer Estate Vineyard, Wölffer Estate Stables, and Wölffer Kitchen. She is also the founder of Joey Wölffer, a retail boutique in Sag Harbor, and a mother to two daughters. Wölffer grew up on Long Island's East End, lending her father and founder of Wölffer Estate Vineyard, Christian Wölffer a hand with the vineyard each summer.
Wölffer debuted The Styleliner in 2010, a luxury boutique on wheels. The truck soon evolved into Joey Wölffer a boutique in Sag Harbor and a constellation of pop-ups across the US featuring an eclectic array of clothing and jewelry, all inspired by the creative spirit of the Hamptons.
In her spare time, Joey does philanthropic work with a few organizations including the Parrish Art Museum, Bridgehampton Child Care and Recreational Center. She is also on the board of the Hamptons Classic Horse Show. Horseback riding is one of her true passions, and she competes at an international level in show jumping with her horse, Antonov.
Below you will find some of Joey's picks in and outside the Joey Wölffer boutique. Some of these picks are also scattered throughout the site as you browse various gifting permutations!
Image by The Select 7. 
 

This semi-precious stone necklace sits at 18" inches on the neck bringing fun to any look! 

 

This dress is a favorite of mine, made with the environmentally-conscious practice of up-cycling. It can be styled up or dressed down for any season.

 

Who doesn't love a cozy cashmere scarf! With its soft fabric and cool colors, this scarf can be worn to spruce up any outfit.

 

 

With hints of tuberose and coconut, this light floral fragrance will fill your space with the scent of summer even during the holidays.

 

There's no better way to spend some time with friends and family during the holidays than over a beautiful puzzle.
 

This silk pajama set is so comfy, I wear mine all the time. With everyone spending so much time at home these are a necessity! 

 

This handmade coverlet is a stunning gift for anyone who loves home decor.

 

Loeffler Randall soft ballet flats are comfortable yet stylish, a staple pair of shoes that everyone should have in their closet!

 

 

A gift box loaded with makeup essentials including blush and highlights is perfect for those that appreciate and love clean beauty products.



 

This bottle is named in honor of my father, Christian Wolffer, founder of Wölffer Estate Vineyard, and we are so proud of it. There's no better to gift than a special bottle of wine that can be paired with holiday meals to be enjoyed while making beautiful memories.