Ajiri Aki, Founder of Madame de la Maison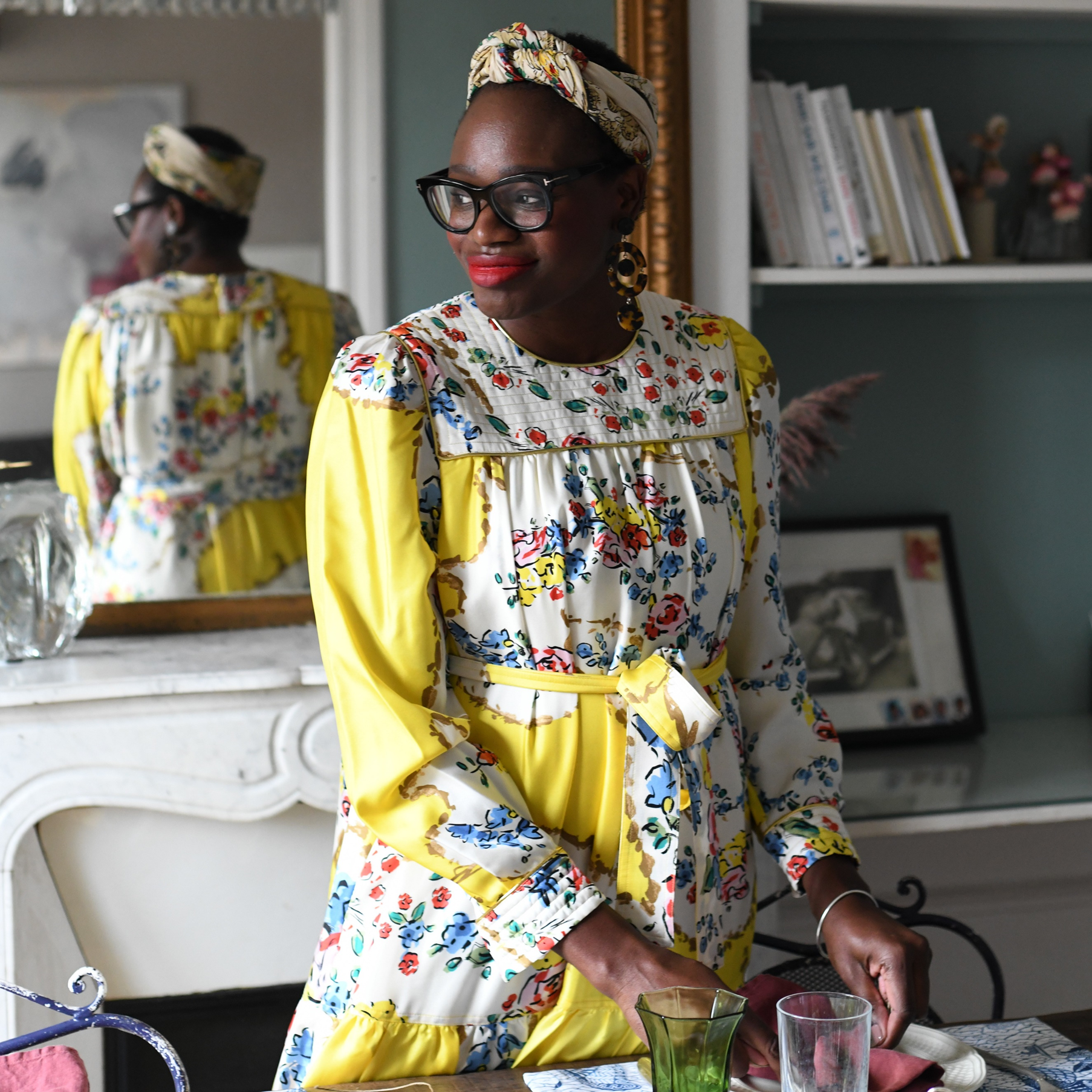 Introducing a brand and founder focused on bringing fun, beauty, and excitement to the dinner table!
Ajiri Aki created Madame de la Maison, because celebration is in her DNA. As she says, "I am Nigerian and my folks love to party. Their guest list is full of family, friends, and even welcomed party crashers. As long as there's food, music and good vibes, they're happy!"
Ajiri learned from an early age there is power in gathering around a table and has ensured to carve out time for a vibrant social life ever since! After university in Texas, she moved to New York where she worked as a stylist and on fashion exhibitions for the Metropolitan Museum of Art and the Museum of the City of New York. Ajiri describes, "At this time, I found a group of Mexican girls with a similar DNA. Mexicans love a good celebration too! The ten years I lived in New York were full of wine-filled weekly festivities. Every Thursday no matter what was happening in my life, I met with my latin crew for "Juevesitos": food, drinks, dancing, chats and lots of Spanish. Some of the happiest and most memorable moments of that decade took place on a Thursday." 
Ajiri eventually left New York and moved to Paris, married, and started a family. And while Paris brought her many treasures, she missed the sense of community and joy that was derived from weekly fellowship with others. Madame de la Maison is aiming to bring this spirit back with a spotlight on the table. Ajiri wants to encourage everyone to gather around the table and celebrate life with beautiful things whenever possible, never waiting to use your best pieces! 
Below you will find some of Ajiri's picks in and outside the Madame de la Maison site. Some of these picks are also scattered throughout GGG as you browse various gifting permutations!  
 

I am really loving the Bordeaux napkins we just launched this season. The color is something between a dark rose and the shade of a light Bordeaux wine. I love how romantic yet festive the color is. 

 

I first spotted a set of these books which feature the work of the winners of the Nobel Prize in Literature from 1901 to 1963, with original Picasso art on the cover, and was on the hunt to track them down because I knew they would make the perfect present. It took me a year but it was well worth it. For any book and art lover in your life, this beauty displayed on a shelf or side table is a wonderful and truly unique present. Not only are the covers works of art, each book features original art inside as well.

 

We collect etched and beveled crystal champagne coupes and curate collections that people will love sipping champagne with. This is a lovely collection you cannot find anywhere else.

 

 

This light bleu tablecloth is one I pull out so much throughout the year and is one of the most popular in our collection of 13 colors. The light color is a great canvas for so many different color combinations.

 

A tart server is the perfect simple gift for your loved one who has been baking and cooking up a storm this past year, only it's not so simple but more unique and chic when you gift one from a French flea market.
 

Anything from Buly is a go-to gift idea for me, but especially these monogrammed Baume des Muses lip balms made with natural ingredients in various vegetable leathers. A small and personal gift that someone will carry around daily. 

 

I love books as presents and especially when they have lots of photography and/or inspiration. I am a bit biased here, since I am featured in the book, but The New Parisienne, is a gift for a female activist, entrepreneur, a creative, a writer, or one who just loves Paris wants to be inspired by the women shaping the city.

 

Another lovely gift you can't find anywhere else are herbiers from Herbarium, a cute little shop in the Carousel du Louvre. Imagine gifting someone their initials or flowers in methodically placed patterns! Another unique gift for a lover of nature and Paris because, of course, all these botanical beauties comes from Paris.

 

 

I love giving experiential gifts to friends like treatments and massages because it's the kind of thing people often don't buy for themselves. Darphin is one of those brands you find at the French pharmacy but also a luxury beauty brand that really knows what we need to take care of our faces and bodies. And if you can't find a Darphin Institute, just buy their hydrating face cream, which is like a facial massage in a jar.



 

Travel has been a distant memory for so many this year, so a lovely print from Paris would be the perfect gift for your friend or family member who had to cancel their trip this year or generally longs to visit soon. These prints will bring hope and wanderlust beauty to their walls.