Luciana Hanley, Founder of Luciana Emilia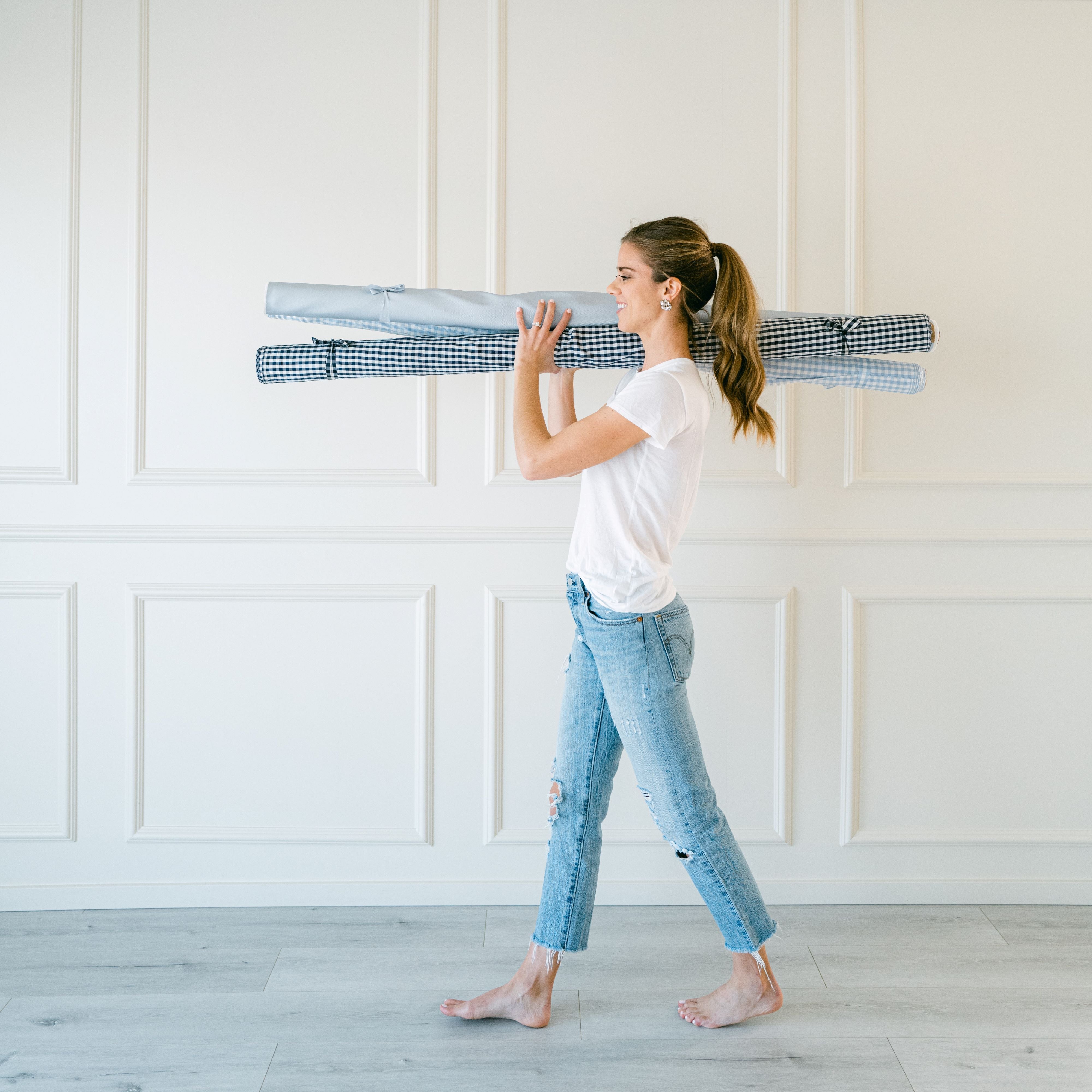 While most brides are often bombarded with compliments and well wishes the days and weeks following their wedding weekend, Hanley's post-wedding outreach started to share a universal theme: everyone was asking where she got her dress.  The answer? Not quite that simple - she had designed it herself.  As more and more compliments poured in, she realized this might be more than just pleasantries - a real opportunity - and embarked on bringing to life a collection of dresses.
Luciana Emilia launched earlier this year as a collection of 7 made to order silhouettes, each sewn locally in a San Francisco Atelier. Since her launch the brand has grown rapidly and keeps popping up on elegant, timeless, Instagram accounts that love a big bow!
 

A gorgeous candle is always a lovely idea. Bixby & Ball (a San Diego favorite shop to pop into) carries the best smelling Fir & Grapefruit candle that makes any space feel refreshed and elevated. A great gift for all!. 

 

Mark D. Sikes is one of my favorite interior designers that celebrates the classic, all-american lifestyle. His coffee table book makes for such a great gift, as it becomes a conversation piece. Not only is it beautiful on display, it's also a book they'll go back to for endless inspiration.

 

I love the idea of a mother of the bride "self-gifting" this beautiful dress to herself. It's effortless, yet tailored, and the perfect piece for not only your own daughter's wedding, but to be worn thereafter!.

 

 

I recently did a collaboration with Caitlin Wilson. I love so many things on her site but especially these french blue trimmed Christmas stockings.

 

While most of my dresses are made to order, this wrap is a ready-to-ship item in my assortment. It's a perfect Christmas gift for mothers, daughters or sisters.