Kathy Kuo, Founder of Kathy Kuo Home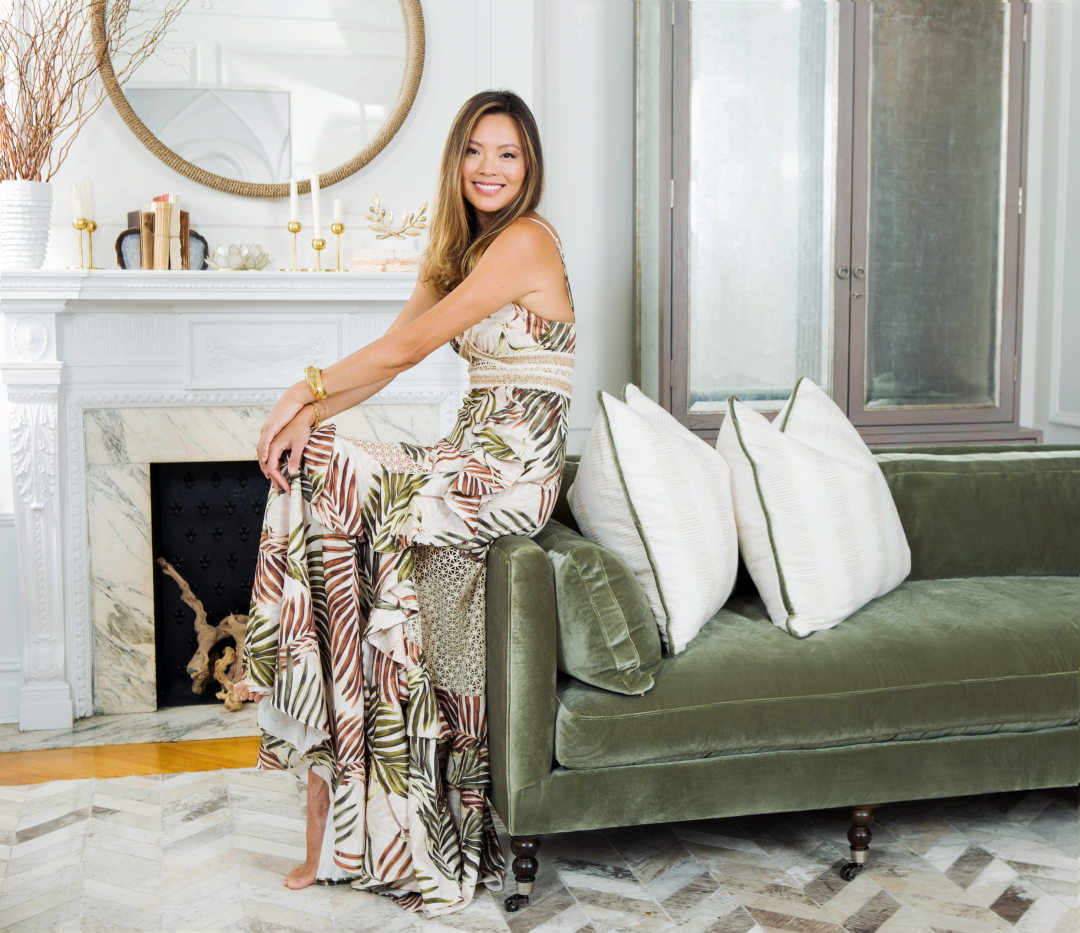 KATHY KUO is the founder and CEO of Kathy Kuo Home, an award-winning interior designer, a recognized tv personality, an activist for female founders, and a loving mother-of-two (plus one lovable yellow lab!). Growing up, Kathy's family moved around a lot due to her father's work. Because of that she developed a sense of "home" that went far beyond just any one physical space. "Home" is where you feel peace, love, inspiration. Kathy studied Industrial Design at RISD, which sparked her love affair with design on a theoretical and technical level. Kathy's passion for interiors quickly drove her career path into the world of product design within the home space. After graduation, she worked on the design and manufacturing side and gained an intimate understanding of how and why a given decor item or furniture piece is created. In 2012--with the mission that everyone should be able to love where they live and a deep expertise in design, manufacturing, and global distribution--Kathy founded Kathy Kuo Home as an e-commerce retail destination for high-end home furnishings and decor essentials supported by a robust menu of Interior Design Services and a dedicated Trade Program.
Picks From Kathy Kuo... 
 

My whole KKH team knows how obsessed I am with these French bone-handled knives--they are so beautiful and are crafted using time-honored artisanal techniques. I also love that, as a gift, this set is something that is going to be super useful and practical. . 

 

The holiday party season is officially upon us--if you're looking for a special gift for the hostess with the mostess in your life, it doesn't get much chicer than this hair-on-hide ice bucket. Bonus points if you also give a nice bottle of bubbles as well!!

 

I have this gorgeous coffee table book in my own home and I learn something new about the wide world of wines every time I open it. It makes the perfect gift for any oenophiles on your list. Pair this one with the recipient's favorite vino to make the gift extra-special..

 

 

Honestly, I would recommend purchasing this cozy throw blanket in sets of two when you're gift shopping…because you're definitely going to want to keep one for yourself! Be sure to use it with your favorite warm beverage and good book!
And Outside Kathy Kuo... 
 

When in doubt, you can never go wrong in gifting a luxe candle. My latest home scent obsession is this dreamy Maison Margiela candle that not only smells like your favorite speakeasy, but also has the chicest look. 

 

Zimmermann is one of my absolute favorite female-founded fashion brands! When I need to find a special gift for my closest friends, this is where I look first. I love how these pearl hoops are statement-making and subtle at the same time.

 

This is a great gift for any busy parent (like yours truly)! Between running my business and rushing to and from my childrens' school events and soccer games, I know I would've lost my phone long ago if not for this stylish cross-body! It's the perfect on-the-go accessory you didn't know you needed.

 

 

Great skincare is a gift we can all use! Lately, I've been loving all things Glow Recipe (another female-founded brand really changing the game). This watermelon mask in particular makes a wonderful gift because it not only promotes healthy, glowing skin, but also inspires the recipient to take a moment to slow down and enjoy some self-care time.