Marie-Chantal, Founder of Marie-Chantal & Crown Princess of Greece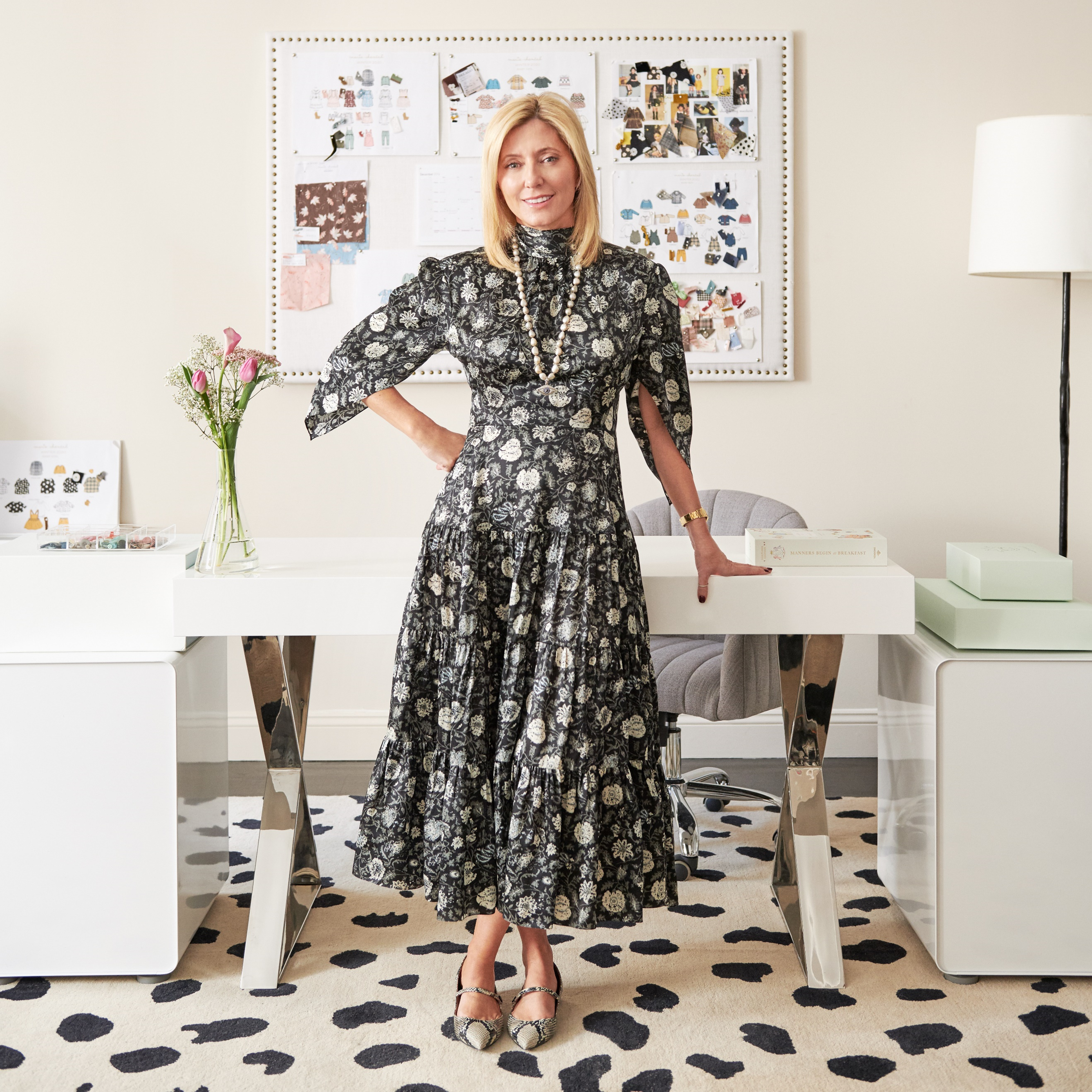 Introducing a guest gift spotter that knows a thing or two about chic and timeless baby gifts! Marie-Chantal, Crown Princess of Greece, is the founder and creative director of Marie-Chantal, an international childrenswear brand, and the author of a popular parenting blog. Born in London, and one of three sisters, she spent her early years in Hong Kong before attending schools in Switzerland and Paris. Her passion and aptitude for art and design then led her to New York City, where she studied at the New York Academy of Art and New York University. In 1995 Marie-Chantal married Pavlos, Crown Prince of Greece. They have five children: Maria-Olympia, Constantine Alexios, Achileas-Andreas, Odysseas Kimon, and Aristide. Despite being immersed in the world of playdates and potty training, Marie-Chantal found a way to combine her two passions—being a parent and her love of design—in the creation of her eponymous children's clothing line. The first collection was launched in 2000, the brand's ethos being nostalgia, timeless design, and a firm belief that children should look like children. The label has since gone from strength to strength, counting both royals and celebrities among its fans.
Below you will find some of Marie-Chantal's picks in and outside her line. Some of these picks are also scattered throughout the site as you browse various gifting permutations!
Photo credit: Ungano & Agriodimas  
 

On writing a series of posts about etiquette on my parenting blog a few years ago, I began to receive etiquette questions from readers. Being a lifelong advocate of the importance of family and tradition I realized there was a need for a guiding voice to help navigate today's social minefields—and so Manners Begin at Breakfast was born. With this indispensable handbook, I hope to take the stress out of modern parenting and help families learn and grow together, especially during this difficult time. 

 

This ruffle collar embroidered Angel Wing onesie perfectly matched with a super soft velour Angel Wing sleepsuit with detailed gold stitching on the back and press stud fastening for easy changing is the sweetest gift set combination.

 

Delicately crafted from a luxurious cotton and cashmere blend, this blanket is perfect for new moms to bring their newborn home in and is a forever keepsake for the child.

 

 

Clients can customize their very own diamond bracelets crafted in 18K white gold set with pure white diamonds.

 

The Olympia Sleepnest is perfect to swaddle any newborn providing the utmost softness and comfort.
 

These pendants can be personalized and are one of my favorite pieces of jewelry. It's a beautiful gift with added sentimental value. 

 

These Debonnaire slippers are hand made in Italy. They come in a variety of colors, one for each member of the family to wear enjoy every day!

 

This vase set by Alice Naylor-Leyland is the perfect hostess gift during the holidays to add decoration to the table.

 

 

A perfect gift for those who are in need of home pampering and relaxation after the holidays. They really work!