Teri Johnson, Founder of The Harlem Candle Company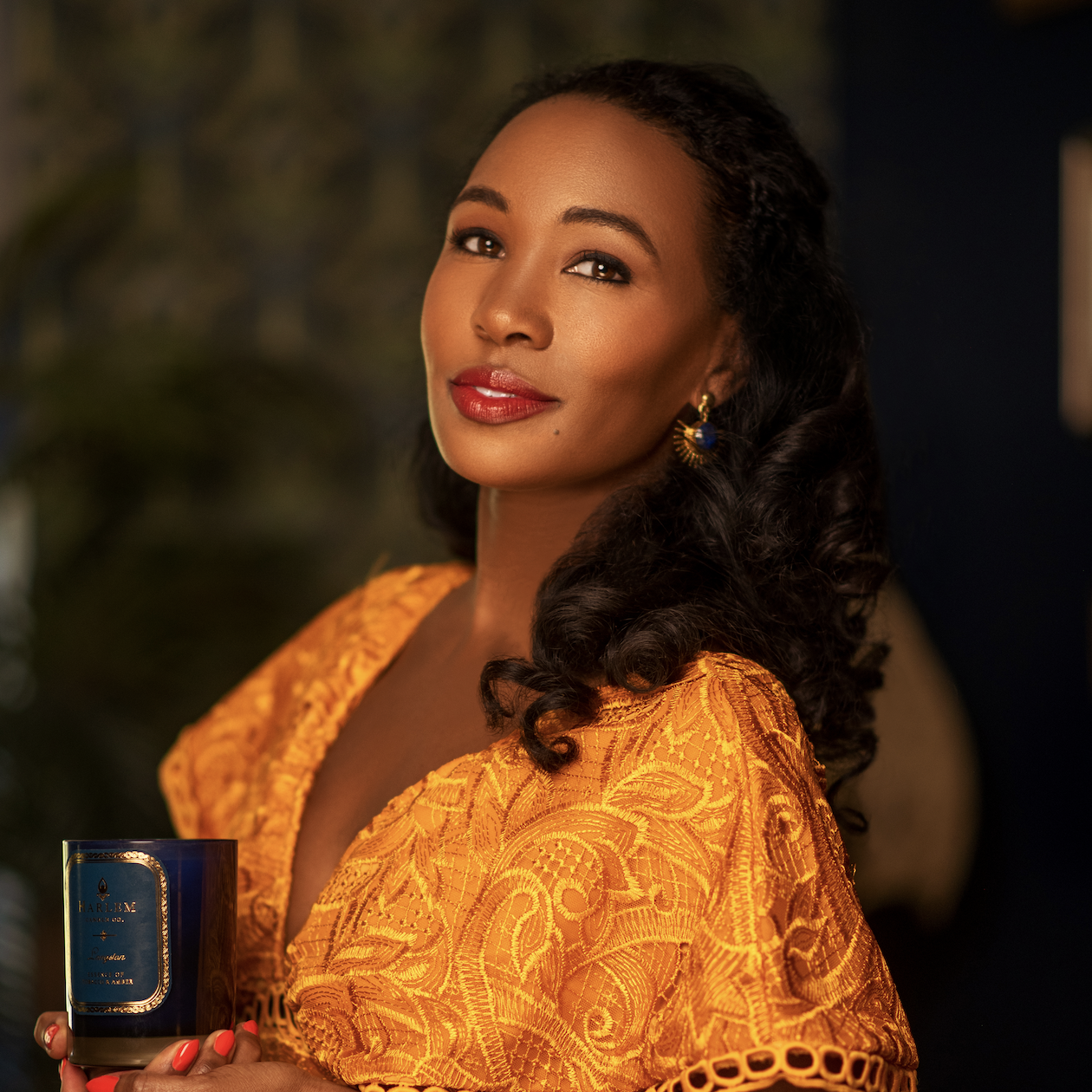 The Harlem Candle Co. is a luxury home fragrance brand specializing in scented candles inspired by the richness of Harlem. Founded in 2014 by travel and lifestyle expert Teri Johnson, the Harlem Candle Company is the manifestation of her love affair with fragrance, jazz, and Harlem.
As a child, Teri grew obsessed with her favorite aunt's collection of exotic perfumes and travel stories, planting the seed for her own relationship with travel and fragrances. Through her travels to nearly 70 countries, she discovered the power of scent and its ability to transport you through time and place. Teri, a native Texan, decided to make the New York City neighborhood of Harlem her permanent home.
Through intense research, she discovered Harlem's vibrant and rich past. Music icons including Billie Holiday and Duke Ellington who performed at clubs such as the Savoy Ballroom, the colorful areas of Harlem's Sugar Hill and Lenox Avenue all inspired her to share these stories.
The Harlem Candle Co. began in her kitchen in 2014. Teri now designs fragrances alongside award winning perfumers to produce beautifully scented candles that celebrate the Harlem Renaissance.
The success that Teri has experienced with the Harlem Candle Co. has allowed her to collaborate with a variety of different partners — from the White House Historical Association to the Metropolitan Museum of New York.
Like music, the top, middle, and base notes of each Harlem candle tells a story while taking you on an olfactory journey through time and place. Drawing on inspiration from legends like Duke Ellington and Billie Holiday, the candles instantly enhance your space while creating a sense of comfort and luxury.
The Harlem Candle Co. ...

 

This candle is a total mood setter and creates a warm luxurious intimate vibe that everyone loves. 

 

This is such a romantic candle that is perfect for friends getting married, newly engaged or celebrating an anniversary.

 

This is the perfect gift for men.  It has tobacco and leather notes that create such a warm cozy feeling that men (and women) love.

 

 

The fragrance in this candle is inspired by Billie Holiday and the gardenia she used to wear in her hair.  I love to gift this because of the decorative glass that can be used long after the candle is finished.
The Harlem Candle Co. ...

 

I absolutely love all of the jewelry from Lionette NY. I find that the necklace collection is especially giftable and makes every woman I gift it to feel so special. 

 

We recently launched the Harlem Perfume Co and Billie is our first fragrance that is gender neutral with beautiful orange blossom and white floral notes that smell amazing on everyone. We know how personal fragrance can be and we created this one with everyone in mind.

 

I am obsessed with these glasses.  They are timeless and elegant and work so well as a housewarming gift.

 

 

During the times when I don't feel like burning a candle, I burn this incense and get so many compliments on it.  It is now one of my go to gifts at a great price point.